This article outlines the process of how to share your Google Ads and Google Analytics accounts with our staff at Neon Treehouse. It's important for us to have the appropriate level of access so we can get to work setting up your campaign.
Follow these steps below!
Google Ads
Step 1: Click the 'Tools' Icon in the top navigation bar and select "Account Access" 


Google Analytics 
Step 1: Open your Google Analytics account and select the 'Admin' button in the left-hand menu  

Step 2: Select 'User Management' in the 'Account' column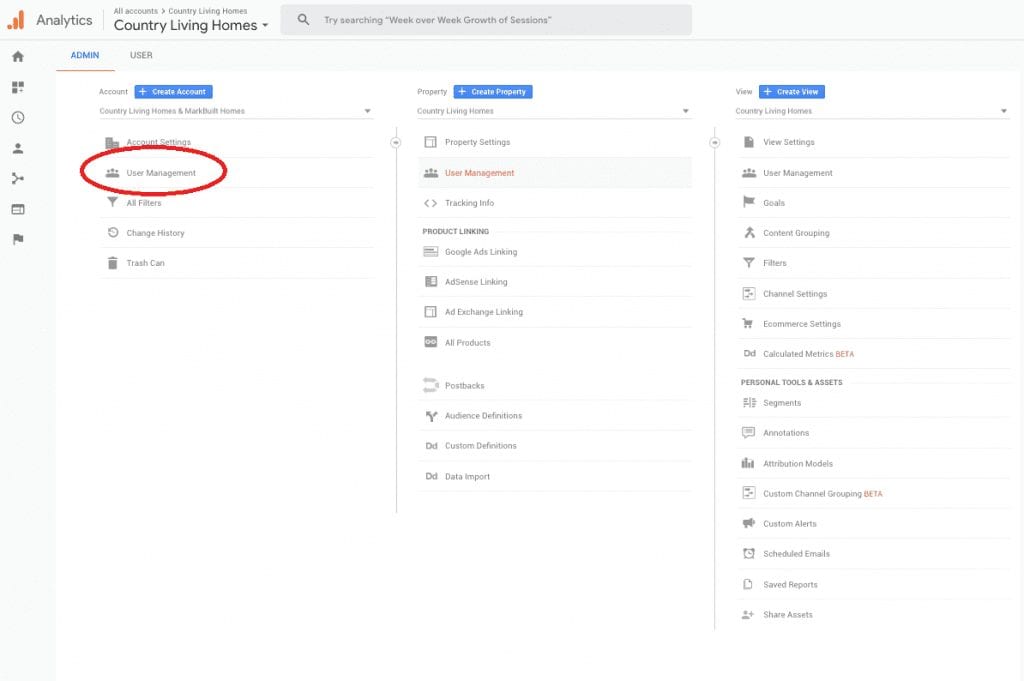 Step 3: Click the '+'  symbol and select 'Add Users', add [email protected] and make sure that all of the highlighted boxes are selected, then hit 'Add'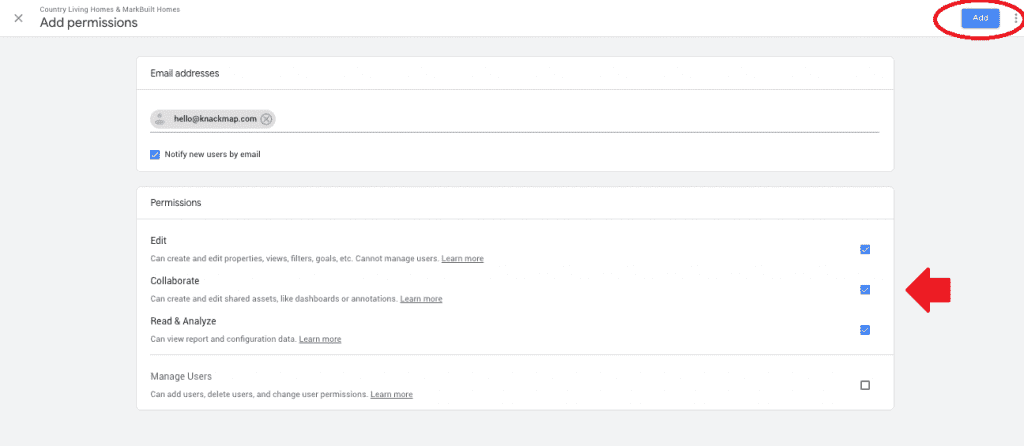 YouTube
If you have a YouTube account, please use the following steps to assign us access.
Step 1: Click the menu on the left of your YouTube channel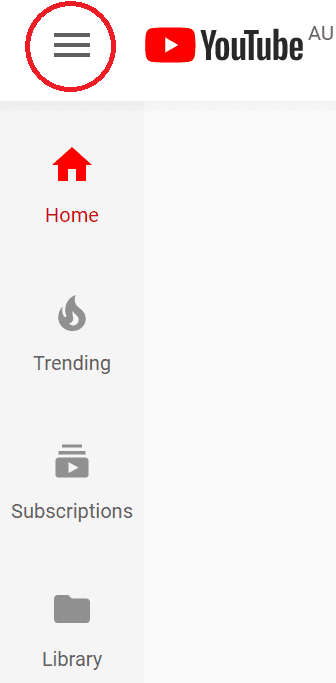 Step 2: Under the 'Account' tab, select 'Add or Remove Managers'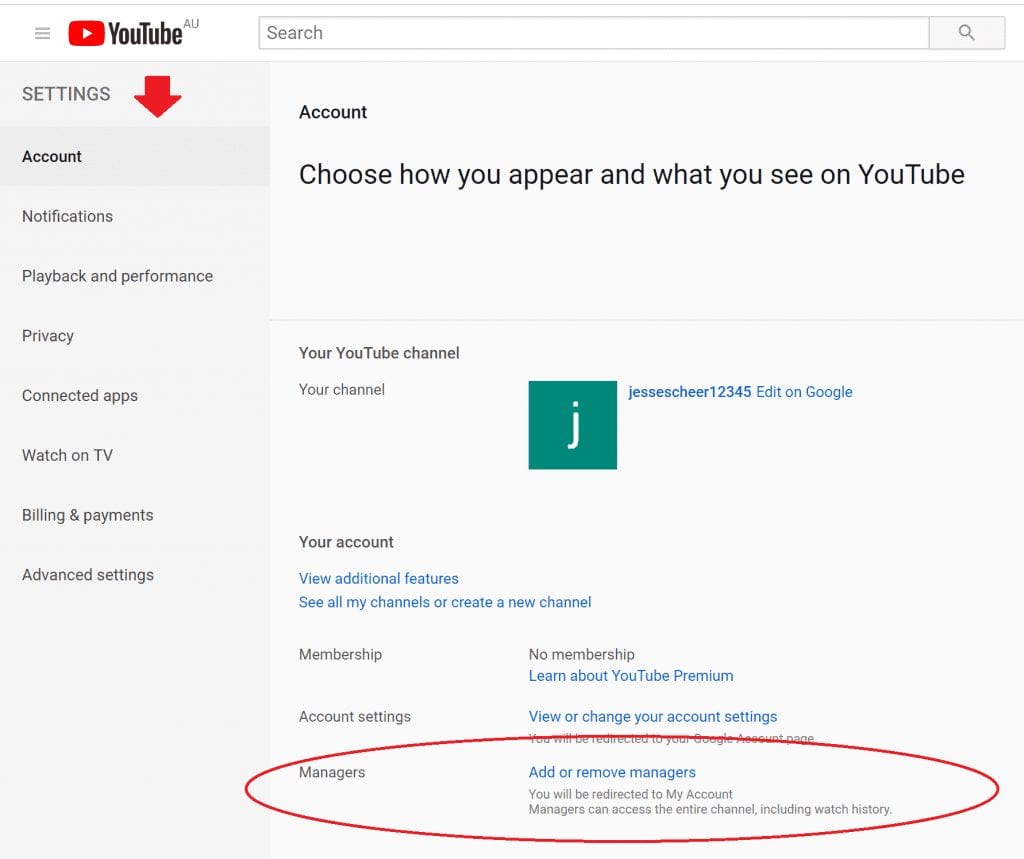 Step 3: Select 'Manage Permissions' and click the 'add' image icon at the bottom of the page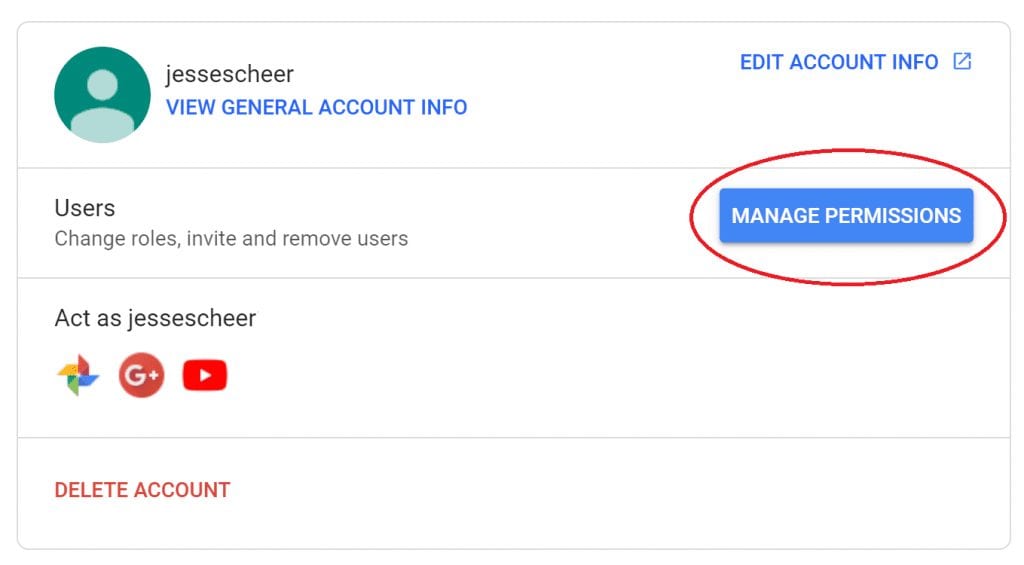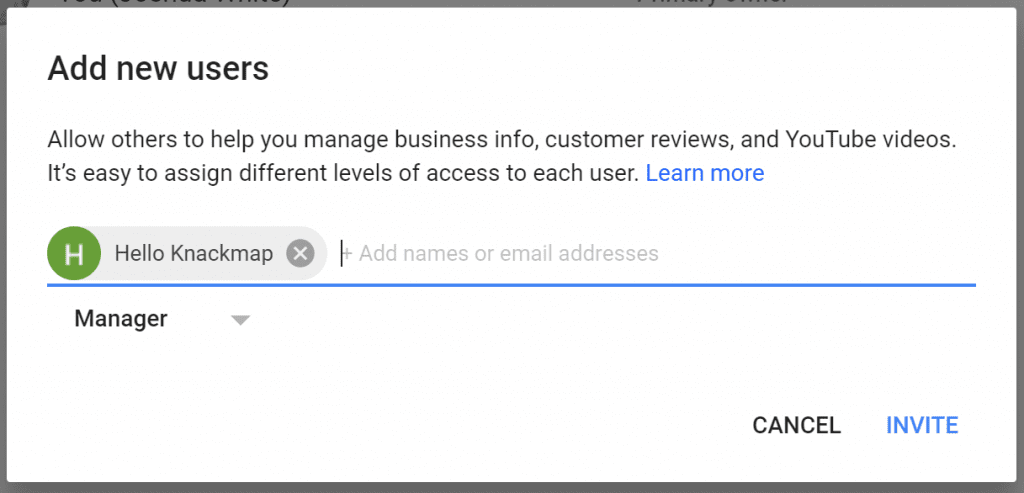 Google My Business
If you have a Google My Business account, please use the following steps to assign us access. If you've already added us to your YouTube account then you won't need to do it again as this will cover access for both YouTube and Google My Business accounts. 
Step 1: Open your Google My Business account and find the 'Users' tab on the side menu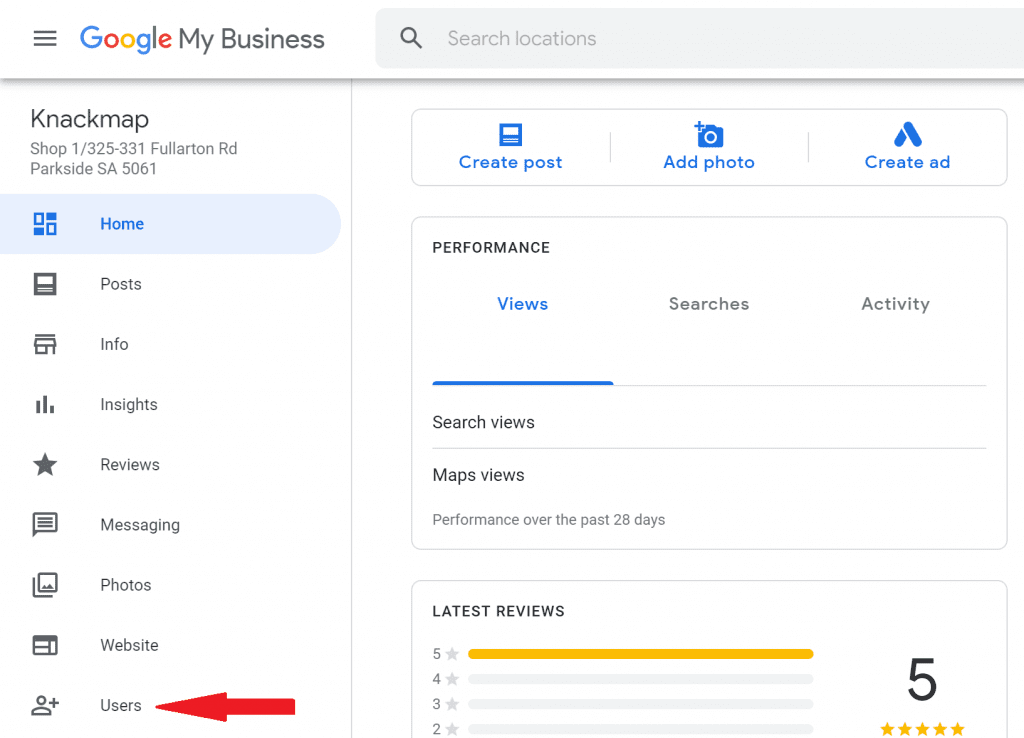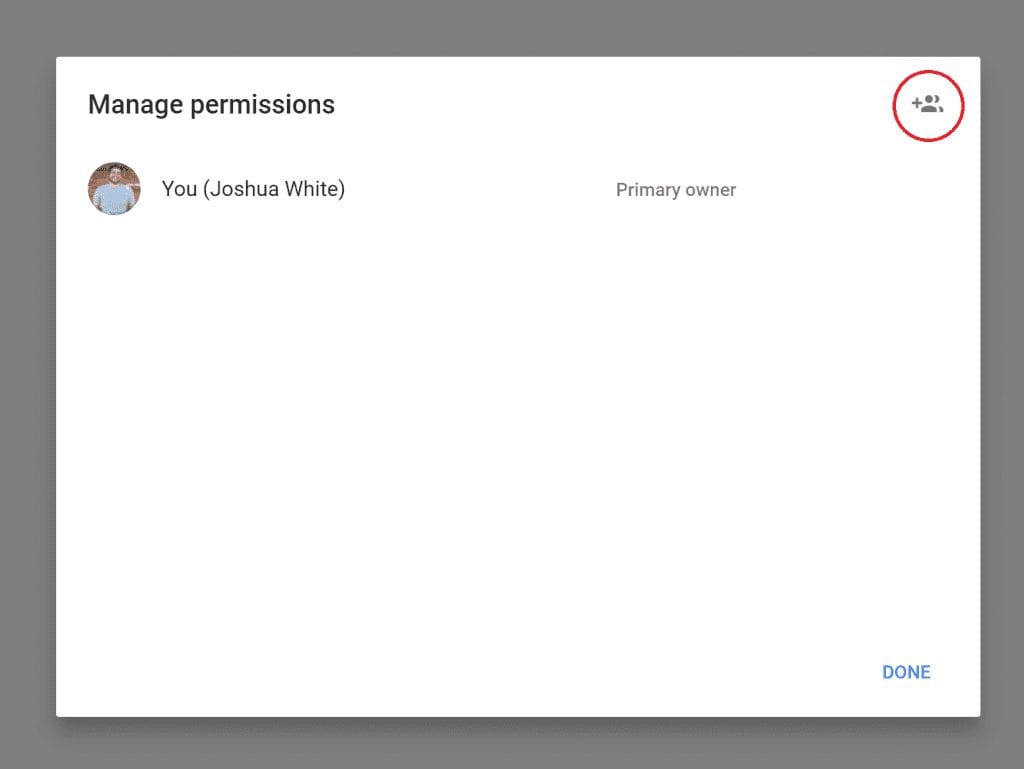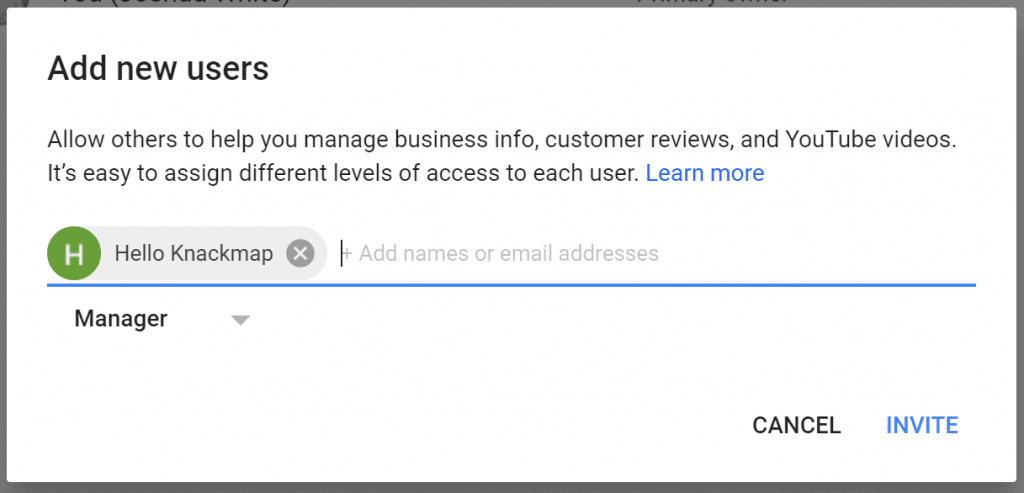 Step 3: The table below outlines the different levels of access that are available on the platform, and what it means to you as an owner – the same permissions apply to YouTube and other Google properties as well.