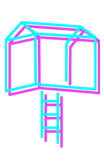 Bright Marketers. Imaginative Solutions.
Talented, young marketing superstar in-the-making, to join agile, fast-paced and passionate team.
Are you…
Wanting to work direct with some awesome people and brands?
Deep dive into the Facebook and Google Ad Networks as well as other digital networks?
Explore your creative talents with writing and social media content projects?
Unleash your inner organisational capabilities in a role that requires following efficient processes and high attention to detail?
Experience a true global-business with project management requirements with clients and suppliers from all over Australia and the world?
Learning and Development opportunities with mentors, coaches and world-class training?
Work in a fun, vibrant city fringe office?
…then this opportunity may be for you!
We are seeking a contract casual employee to work 3-4 days per week equivalent, however will be flexible for the right person.
This role is based in Adelaide, Australia.
THE COMPANY
NEON TREEHOUSE IS A BOLD DIGITAL CAMPAIGN AGENCY THAT DELIVERS BRIGHT & IMAGINATIVE SOLUTIONS.
THE WORK
Does your attention to detail drive your friends and family nuts? We want you! We have a number of internal and external projects that require a keen eye and a fanatic for process. You'll be assisting the CEO and Studio Manager to get s*(@ done.
Your duties include, but are not limited to, the following:
SEO Projects Management

Management of service-purchases for SEO activity

Planning and execution of SEO plans

Liaising with other team members of deliverables for SEO content when required

Reporting monthly for the Account Manager

Web Project Management

Management of the development project deliverables to ensure all work is delivered on time, on scope and on budget

Quality checks for work delivered by the development team

Management of development team workload

Weekly WIP updates to the studio manager

Security management for clients websites and business servers

Server maintenance and update management

Project Management

Liaising with content creators (video editors, developers, graphic designers, animators etc.) to deliver great content to our clients

Briefing and scoping for projects, providing plan outlines or pricing estimates for quotes or accepted proposals.

Management of projects in Asana

Communicate with production team to plan, deliver and report on projects, keeping them on-time, on-budget and on-spec.

Liaising with our customer service team to ensure a seamless process from proposal acceptance to onboarding from a project delivery perspective (not client communication)

Administration

Competent maintenance of company folder and file systems

Miscellaneous administrative tasks where required

Competent maintenance of company folder and file systems

Attend meetings with clients where required
YOUR APPLICATION
Please include in your application answers to the following questions:
What do you want out of your next role?
How would you describe your level attention to detail?
Provide an example of a time when this has worked in your favour/against you and the lessons learned from this?
The application form will include these questions:
How many years' experience do you have as a marketing coordinator?
Which of the following content management systems (CMS) do you have experience with?
How many years' experience do you have in digital marketing?
What's your expected annual base salary?
How many years' experience do you have in social media marketing?
Job Features
| | |
| --- | --- |
| Job Category | Digital Strategy, Project Manager, SEO, Web Design, Web Development |
| Experience | Entry-Mid |
| Start Date | 1 July, 2020 |
| Job ID | 208 |