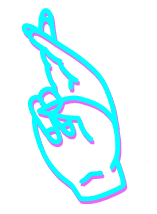 Bright & Imaginative Digital.
Are you our next Account Manager gun?
Talented digital advertising superstar in-the-making, to join agile, fast-paced and passionate team.
Are you…
Wanting to work direct with some awesome people and brands?
Wanting to problem solve, and use your strategic mind to help us to continue to grow our clients performance?
A capable project manager?
Experience a true global-business with project management requirements with clients and suppliers from all over Australia and the world?
Learning and Development opportunities with mentors, coaches and world-class training?
…then this opportunity may be for you!
We are seeking a full time employee. We'll be flexible for the right person.
This role is based in Melbourne, Victoria. However, our offices are in Adelaide and Melbourne and you'll likely spend some time over in Adelaide from time to time.
THE COMPANY
NEON TREEHOUSE IS A BOLD DIGITAL CAMPAIGN AGENCY THAT DELIVERS BRIGHT & IMAGINATIVE SOLUTIONS.
THE WORK
Does your attention to detail drive your friends and family nuts? We want you! You'll be assisting the team to get s*(@ done for our clients, in the form of:
Your duties include, but are not limited to, the following:
Account Management

Be the primary point of contact and build long-term relationships with clients

Liaise with and help clients through email, phone, online presentations, screen-share and in-person meetings

Develop a trusted advisor relationship with key accounts, customer stakeholders and executive sponsors

Ensure the timely and successful delivery of our solutions according to client needs and objectives

Communicate clearly the progress of weekly/monthly/quarterly initiatives to internal and external stakeholders

Forecast and track key account metrics

Update job knowledge by participating in educational opportunities; reading professional publications; maintaining personal networks; participating in professional organisations

Enhance our brand reputation by accepting ownership for accomplishing new and different requests; exploring opportunities to add value to job accomplishments

Quoting and billing management, to ensure that the business is charging for work when it's being implemented and that the business isn't doing too much value-add work

Identifying opportunities to up-sell services for clients 

Responsible for keeping current clients satisfied and delivering exceptional client service on a day-to-day basis

Responsible for working with the Digital Team Lead to onboard and integrate new clients and developing existing client relationships

Liaise between the client and internal teams

Assist with management of client work in and out of the studio in communication with CEO, Operations Manager and the client when required

Meetings set-up for monthly catch-ups
Management Communication

Weekly Management with Operations Manager to review client accounts

Weekly Meeting with CEO on the status of accounts

Weekly Meeting with the Campaign Manager on the status of ads

Monthly Meeting with Digital Marketing Coordinator on organic performance

Critically assess the effectiveness of campaigns and strategies executed by Neon Treehouse and suggest improvements

Monitor and analyse client's usage of our services
Administration

Competent maintenance of company folder and file systems

Miscellaneous administrative tasks where required
YOUR APPLICATION
Please include in your application answers to the following questions:
Number of years experience in Agency or Digital Marketing?
Your salary expectations?

Describe a time when you had to manage a difficult situation with a client?

How would you describe your communication style?

How to you handle pressure? Describe a time when you had to manage multiple urgent priorities and how you overcame this?

Imagine this scenario: your two biggest clients have approached you on the same day with urgent, last minute projects that were not on your radar. The internal resources within the agency are booked out for the next week, meaning work that has already been scheduled in will have to be pushed out if these projects were to be completed. How would you manage a situation like this?

How would you describe your level of attention to detail? Provide an example of a time when this has worked in your favour/against you and the lessons learnt from this.

Does pineapple belong on pizza?
If you have any trouble applying through this form, please email your CV through to [email protected]
Job Features
| | |
| --- | --- |
| Job Category | Administration, Digital Strategy, Project Manager |
| Start Date | Jan 2021 |
| Experience | 1 - 5 years |
| Job ID | 211 |