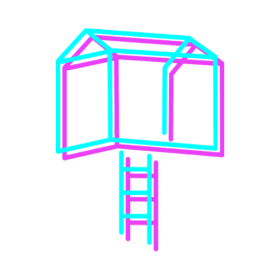 Bright Marketers. Imaginative Solutions.
We are looking for a talented, marketing super-star in-the-making, to join our agile, fast-paced and passionate team.
Are you wanting to…
Deep dive into the Google and Facebook Ad Networks as well as other digital networks?
Unleash your inner organisational capabilities in a role that requires following efficient processes and high attention to detail?
Learning and Development opportunities with mentors, coaches and world-class training?
Work in a fun, vibrant, city fringe office?
…then this opportunity may be for you!
We are seeking a Full-Time Employee, however will be flexible for the right person.
This role is based in Adelaide, Australia.
THE COMPANY
NEON TREEHOUSE IS A BOLD DIGITAL CAMPAIGN AGENCY THAT DELIVERS BRIGHT & IMAGINATIVE SOLUTIONS.
THE WORK
Does your attention to detail drive your friends and family nuts? We want you! We have a number of projects that require a keen and strategic eye. You'll be assisting the team to get s*(@ done.
Over this period of time, your duties include, but are not limited to, the following:
Campaign Management:
Managing weekly client campaigns for optimisations
Reporting on these optimisations to the Account Managers
Writing copy when required
Budget Management
Monitoring and maintaining campaign budgets
Notification to accounts team in any client requirements to maintain strong performing ads
Campaign Creation
Set-up of new campaigns and strategy creation
Management or assistance of ad creative creation
Compilation of campaign elements in a PDF for approval by clients
Pre-live check of campaign requirements
Campaign Strategy
Optimisation and maintenance of campaigns
Identifying opportunity in improving client campaigns
Competent maintenance of company folder and file systems
Collaborating with fellow campaign managers
Administration
Documentation of Standard Operating Procedures for campaign management within the company
Competent maintenance of company folder and file systems
Miscellaneous tasks required for the growth of Neon Treehouse as a business
Sending out Google and Facebook Invoices to clients as required
Reporting
Assisting the Account Managers with reports, presentations and sales proposals
Monthly reports for clients, in collaboration with the account manager and campaign managers
Reporting of performance of accounts to the Account Manager and CEO on a monthly basis
YOUR APPLICATION
Please include in your application answers to the following questions:
What do you want out of your next role?
How would you describe your level of attention to detail?
What is your favourite achievement or project in your career?
How many years' experience do you have in digital marketing?
Explain a scenario where you've worked well in a team and also as an individual.
What's your expected annual base salary?
Job Features
| | |
| --- | --- |
| Job Category | Digital Strategy, Google Ads |
| Experience | Mid |
| Start Date | ASAP |