Drive sales in store Capability
Support your bricks and mortar operations with digital marketing focused around driving offline conversions!

We help businesses who want to drive in store sales to do exactly that with the power of social media!
Whilst many brands are turning to online to grow revenue, it's certainly not the only form of retail. We've worked with businesses looking to do things like:
Sell more wine from their cellar door
Sell more product directly through their factory
Sell more product through major or independent supermarkets
Sell more instore at Brick and Mortar operations
Drive other action offline, like Display Home visits!
To start, we do an initial strategy and workshopping, to put systems in place to translate your businesses vision, brand and message to your audience. From here, we can translate these learnings into high performing, conversion centric content and copy. The creative can be creative specifically for any activity, from social media, to EDM's, the website and more. Whatever works!
Our messaging is all about encouraging in store/offline conversion. Depending on your POS data, we can even use offline conversion data through ad platforms to map their effectiveness!
Work with Neon Treehouse to generate interest from top talent to work for your business today! The bold & imaginative digital marketing agency.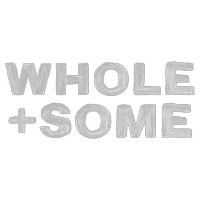 FACEBOOK

INSTAGRAM

GOOGLE

PINTEREST