Running from the 5th to the 7th of February 2020 at the Melbourne Convention and Exhibition, Pause Fest is an independent, industry-driven movement with a mission… to bring diverse intelligence together to fuel the next generation. It's a place where the brightest of creators and innovators share their projects, knowledge, passions and insights – openly, freely and generously for the benefit of the entire community.
Day 1 has been a blast!
I've been able to see some fantastic sessions, including:
Investment and Diversity in the Age of AI – Emily Rich from Microsoft Start-Ups
Going Global from Day Dot – Panelists from Stripe, Linktree, Mentorloop and Myagi
Changing the World Through Culture – Didier Elzinga from Culture Amp
Is Design Still a Tool of Consumerism – Michael Stoddart from Adobe
Darkness Before the Dawn: Is Australia facing its second social revolution? – Nicky Bryson from PWC
Birth of a Business: Recognising Opportunities for Innovation and What to Do When You See One – Bede Moore from Antler
My key takeaways were:
Didier Elzinga on Culture
Having a culture first company is about having a foundational impact; it needs to come first, whether it's conscious or not. It also needs to be relational in that everyone needs to understand their power to change culture and impact on it, especially through their interactions with others. 
And finally, culture comes first through being alive in the HOW and purpose behind our actions not just the what. We need to actually have the talk about winning and how the culture helps you win. It needs to be a group effort with mutual understanding so that we build in accountability towards maintaining and strengthening culture. 
For every individual, work is bloody important… because it's taking away from other parts of people's lives.
Michael Stoddart on Design as a Tool of Consumerism
We've commoditised the brand, because we've homogenised the experience. Everyone has the same experience so how do you differentiate the experience with minimal room to move? 
This ad component impacts slide was great showing reach seemed to have the biggest impact, which demonstrates that if you design for inclusivity, you will make more money.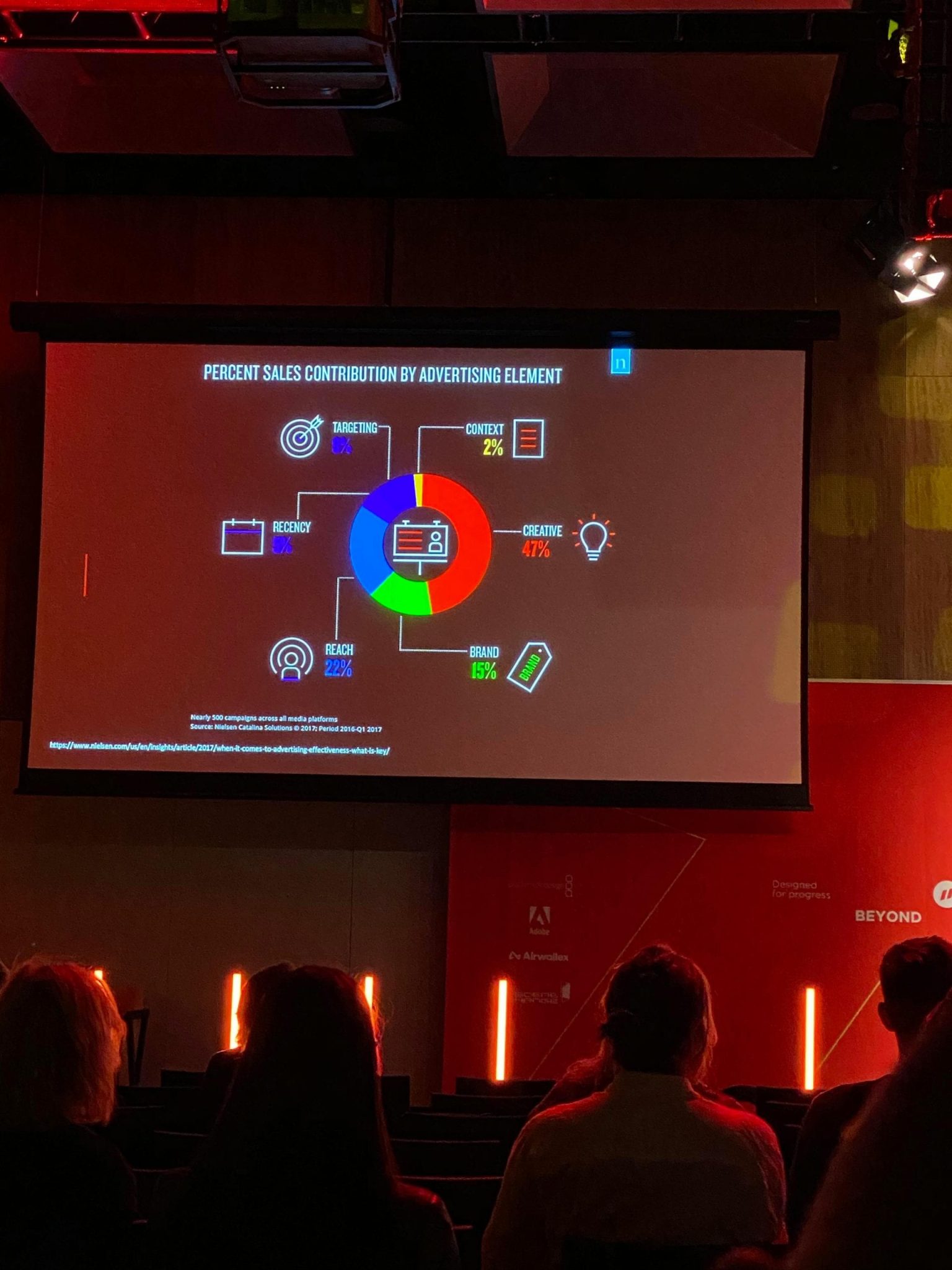 At the end of the day, as CEO of Neon Treehouse, my duty is to reduce risk, increase revenue and return shareholder value. This conference on day one alone has provided me with some great thinking points to action in the coming months.